Get the icListen Smart Hydrophone at a Great New Price
The world's best digital hydrophone is about to get better and Ocean Sonics is celebrating by offering a promotional price on the icListen HF hydrophone until the end of September!
We are excited to offer the current model SB2-ETH (200m) and SB35-ETH (3500m) to users who want the performance of the world's best digital hydrophone at a great price.
All icListen Smart Hydrophones offer:
• Compact size and easy deployment
• The most sensitive broadband Acoustic Recorder
• Excellent self-noise for high definition recordings
• On-board data processing which reduces analysis time
• Ethernet link for real-time waveform or processed data
• High quality hydrophone arrays when synchronized by connecting together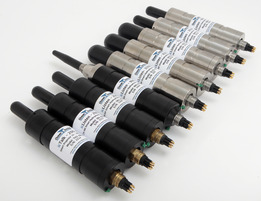 Contact Ocean Sonics or your local distributor to take advantage of this offer, while supplies last. Offer expires at the end of Sept 2017.